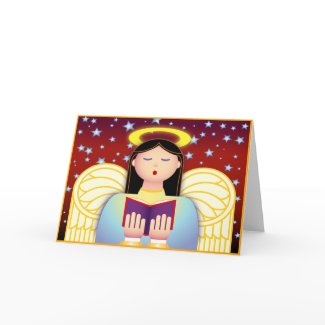 by Debora Dyess
Nothing says 'It's Christmas'' quite like the sound of carols wafting through chilled air in the darkness. Shivering singers tapping on the door to bring holiday cheer and best wishes makes you feel special – almost as special as being one of the ones caroling at Christmas! Bringing smiles and (hopefully) beautiful music to shut-ins, friends and family is one of the coolest ways to celebrate the holiday. A caroling party will bring together all the elements of a successful caroling adventure, along with fun and food! Who could ask for more?
Pick your evening carefully. There are so many commitments during the holidays. Touch bases with everyone on your guest list to make sure your night isn't already full. You can't please everyone, but scheduling on the same night as the church cantata or community Christmas festival is bad planning, and you may find yourself singing solo.
Don't wait until the last minute to pick the music. Let fellow-carolers know you'll be making a copy of lyrics, so any suggestions they have need to be made a week before the party. While there's nothing wrong with spontaneity, nobody wants to be singing 'while shepherds washed their socks by night' instead of 'watched their flocks' or 'round young version' instead of 'round yon virgin'. Having words to songs that we only sing during December will make everyone feel confident, and keep the mumbling to a minimum!
Plan refreshments. Holiday parties are a time to show off your culinary skills. Plan a hot meal before caroling (we do chili or stew and cornbread) and cookies with hot chocolate, cider or toddies after. A progressive dinner set-up is fun for caroling parties. The first house provides dinner, then guests carol on the way to house two, where hot chocolate and pumpkin bread waits. Carol on the way to house three, where you'll find small stockings filled with Christmas candies. Carol on the way to house four, and so on.
Organize your stops. Ask friends and family for names and addresses of people who may enjoy a visit and a song. If you're singing for the elderly or shut-ins, or if you decide to visit a nursing home or children's hospital, keep in mind early bedtimes. Caroling at Christmas needs to stop between 8:30 and 9 PM, even when visiting younger families.
Mostly, have fun. The theme of Christmas is giving. Giving the gift of song to others should also give a gift to you and your friends – a smile and the pleasure of spreading happiness to others.