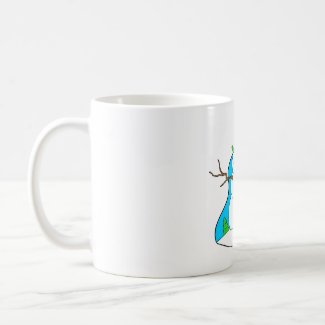 In the animated holiday classic, "Frosty the Snowman," Frosty gets locked in a greenhouse on Christmas Eve and melts in the warm temperatures. Fortunately, Santa Claus comes along and saves Frosty… AND gives a good lecture to the evil Professor Hinkle, who trapped the beloved snowman in the greenhouse so he could take Frosty's magic hat.
But Frosty's not the only snowman who melts in warm weather. It happens to other snowmen, too. And when it happens, they turn into delicious "snowman soup." Fortunately, you don't need to actually go out into the snow and build an entire snowman and wait for him to melt to create snowman soup from scratch. Here's a simple recipe that will have you making snowman soup in no time.
Snowman Soup Recipe
Here's what you'll need to make snowman soup:
1 package of hot cocoa
2 Hershey's Kisses
1 Hershey's Hugs
10-12 mini marshmallows
1 candy cane
Directions for Snowman Soup
Put the hot cocoa, Hershey's Kisses and Hugs and the mini marshmallows in a Ziploc or other plastic bag and place it inside of a mug. Then add the candy cane. Now you've got a plain mug of hot chocolate. To turn your regular hot chocolate into tasty Snowman Soup, simply add the following poem or buy a mug with a poem already on it (click the image shown at right to see the poem on the other side):
Snowman Soup Poem
Frosty has melted.
It's sad but true.
But he left a gift for you.
Little white snowballs
And two dark eyes.
And a nose that's quite tasty.
Just give it a try.
Pour the package in the mug.
And add the eyes and nose.
Use the candy stick to stir.
Then sip it very slow!
Related link: Snowman Soup Recipe and Poem