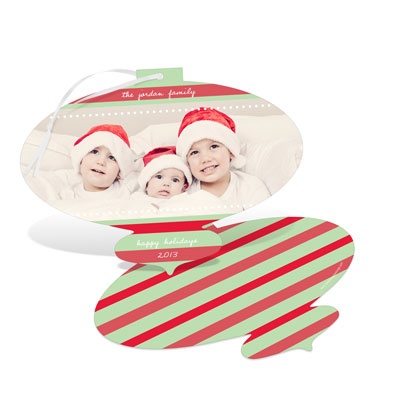 Sending out Christmas cards is a way of letting your family and friends know you're thinking about them during the holidays, and it can also be a good business strategy for keeping in touch with clients, customers and prospects. Store bought cards are easy to purchase at many local stores, but if you have time and want to make a personal impression on someone, photo cards add a special touch, not only for your personal acquaintances, but also for people with whom you do business. People like seeing who they're working with – it gives that personalized touch many businesses lack.
Store bought cards limit you to what you find on the shelves. You can only buy what everyone else is also buying. By creating photo cards online, you can pick add your own Christmas photo or a photo of a scene that has a special meaning. You get to choose the color options, the fonts for outside and inside and you get to pick out just the right words to get across the message you want to say. They're more fun to make and to receive.
These days there is no shortage of places to create beautiful and unique Christmas cards online. Some popular sites that offer personalized photo cards are Shutterfly, CardStore.com, Pear Tree Greetings and others. Take a look at these sites and you're sure to find some wonderful and unusual Christmas cards you'll love. Then personalize them with your own photos and message. Rather than buying a box of cards that will quickly end up in the trash, you'll be creating a keepsake that you (and probably some members of your family) will want to keep in a scrapbook for years to come.